Welcome to Media Sport Event
MEDIA SPORT EVENT
Media Sports Event s.r.l. is a company that has gained considerable experience in the field of organization of any kind of sporting event that relates to activities in the field. The well-established expertise, professionalism and seriousness, make Media Sport Event s.r.l. a society that supports the customer in the various stages of the process of organizing an event and want to exploit the extraordinary potential of involvement and communication of sports events. Everything is updateable thanks to the many needs in national and international organizing football events, gained by our Amministrator Mr. Giovanni Lacché. Media Sports Event s.r.l. has numerous and profitable relationships with several national and European Society, some also International moreover Mr. Lacchè is also a UEFA Match Organizer.
TESTIMONIALS ...
Claudio Lolito
"MSE is a reliable company and prepared under all points of view. A pleasure to work with them…"

Pietro Leonardi
"A synergy that lasts for years. Perfection regarding to the Organization of retreats..."
Edoardo Reja
" Professionalism and high quality preparation, we have never missed anything...."

Delio Rossi
"Excellent organization and available to the needs of the coaches..."

Francescoa Guidolin
" Malles retreat was the best of my career…"

Pasquale Marino
"With MSE my best retreats. Friendlies of high levels and great organization…"

Elio Signorelli
"Training and retreat where perfect. A serious company and always available for every eventuality..."
Daniele Sebastiani
" A splendid job has been done with the Pescara team. And what a beautiful game was the presentation…"
Igli Tare
" Knows how to handle every kind of problem. They are real professionist…"
Maurizio Manzini
" In Auronzo and Fiuggi the organization has verge on the perfection ..."

Miroslav Klose
" Places of the retreats are beautiful and perfect for making an excellent preparation…"

Antonello Preiti
"For me it's one of the best Team with whom I have ever collaborated..."

Stefano Antonelli
"The MSE distinguishes from others for their professionalism…"

Giovanni Sartori
"A resourceful Company able to meet every need…"

Marco Pacione
"With them in our team everything is simpler…"

Giovanni Gardini
"They are flawless in every situation, fantastic are the location for retreats…"

Tommaso Rocchi
" Media Sports Event is the perfect organization for any withdrawal or friendly…"

Pietro Lo Monaco
"A company that communicates their passion in everything they do…"

Angelo Fabiani
"MSE is the ideal companion for every event…"
Guido Angelozzi
"Experience, professionalism, availability, characteristics that distinguish MSE In any event ..."
Cristiano Giuntoli
"MSE is charged with positive energy and good sense ... Always ready to find the best solutions. "

Simone Inzaghi
"MSE is an established company in the field ... who knows how to enhance any event."

Davide Vagnati
"Good, well acquainted with the needs of a team."
Massimiliano Santopadre
"MSEG dynamic agency that knows how to perform each step of the withdrawal with the utmost professionalism."

Matteo Scala
"Capable, efficient, determined, qualities that set them apart."

Andrea Gazzoli
"Good ... Good ... Good, the best retreat ever."
Gianluca Padovani
"Finally a preseason retreat flawlessly."
Roberto Goretti
"Beautiful,Retirement places nice work ..."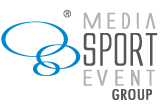 Media Sport Event
Organization of Football events

Match Organizer
FIFA licensed match agent

Match Organizer
UEFA licensed match agent

Email
Contact us via e-mail
Our Teams